Last week Apple held its Developer Conference (WWDC) which included a keynote presentation announcing new products for the year. Here are a few of the highlights:
iOS, WatchOS and iPadOS:
Every year at WWDC Apple unveils its new software for the iPhone, iPad and Watch.

For the iPhone, iOS 16 will see a new Lock Screen design with fresh styles and colours. You'll be able to customise the screen design with different images, fonts and colours: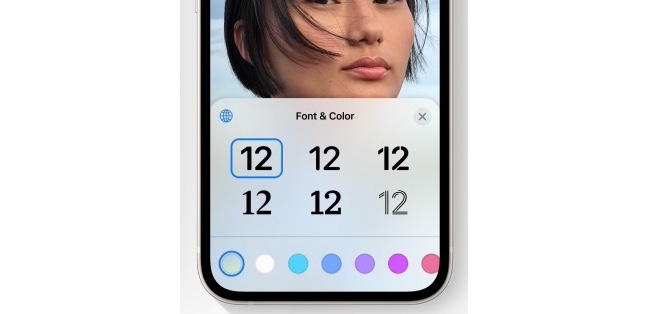 As has been the case with the Watch, you can design multiple iPhone lock screens and swipe between them when you want to change your look!

Also, Notifications will be stacked at the bottom so they don't fill the entire screen and screen widgets can be added for weather, calendar, news, sports etc:

Yes there is more in iOS 16…check out the new app features below...
macOS Ventura:
The next OS for the Mac is Ventura, with a completely redesigned System Preferences app, now called System Settings. It is quite a change for the long-time Mac users, but is a redesign which should help to make all of those settings much clearer.

Also, Stage Manager is a new way to lay out all of your apps and windows, stacked along the left hand side. This way you can click to choose the item you need and you get an overview of all open windows, sorted by app: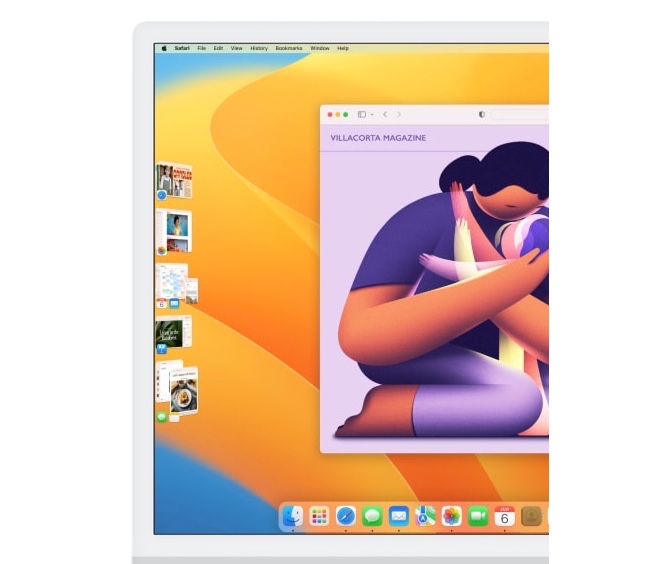 Continuity Camera will allow you to use your iPhone as a webcam, for high resolution video conferencing. This will require a stand (sellotape!) or an Apple attachment for your Mac (!), but is a good way to improve your look compared to using some of the low-res cameras built into older Mac laptops.

Coming later in 2022, Apple will release a new app called Freeform. It can be used with FaceTime, where you can sketch on the screen with your FaceTime colleagues during a conference call- a bit like a white-board on the screen as you all discuss a topic: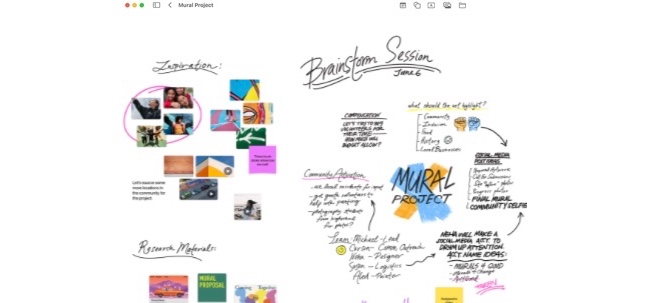 --
Many of the really interesting new changes will come to
all platforms
at the same time (iOS, macOS and iPadOS). Here are some of the app changes coming to your Mac, iPhone
and
iPad:
Messages:
The Messages app will allow for two exciting changes
- the ability to change a text message after it has been sent
- to UNSEND a text message!
Yeah, we've all sent one of those typo-texts!!
Photos:
Apple will introduce a shared library system which can be shared with your family. When one person takes all of the photos at an event, how to you share them with a parent or spouse- email? text them? Instead, you'll be able to add the batch to the "family" library and all members of this group can see the shared photos.
The second new tool is a duplicates finder- an easier way to spot and remove duplicate photos from your collection.

Mail:
One of those long requested features is coming to Mail- scheduled sending of emails! You'll be able to type up an email and set it to go out at 5:30 on a Friday, just in time to scoot off for the weekend.
They also promise an "unsend" feature to recall a message, but we'll see if this is an iCloud-only feature or if it'll work with other email accounts…
Passwords:
Apple are starting the process of trying to eliminate passwords for websites and apps. Don't throw out your trusty 1Password 7 just yet, but in the future the Mac or iPhone will use "passkeys" instead, which identifies your device without the need for a password for every site. Instead the device generates an encrypted passkey to communicate with the site or app, and identify you as the user.
Dictation:
If you use Dictation to create messages you'll know the annoying way you have to move back and forth between the dictation screen and the keyboard layout. The new single design makes this easier where you can dictate and type words on the same screen:

Maps:
Apple will introduce multi-stop routing to Maps, allowing you to plan your trip with a number of stop-offs on the way. Right now you can only route point A to B. This will be a very useful way to design your driving route for longer journeys.
Apple Pay:
I suspect this one will be US-only to begin with, but they're adding the ability to make purchases with Apple Pay and spread payments out over 4 monthly payments, with no extra interest. On second thoughts this just sounds dangerous for those prone to shopping online…You'll also be able to track your orders inside the Wallet app.
Home app:
For those of us with Smart homes with smart-bulb lighting, heating apps etc, the Home app gets a complete re-design and will include "Matter" devices, meaning that you can control far more accessories as they all move to one connectivity standard. Up to now you could only control devices which were made for Apple's Home app.
--
Beyond apps and software:
CarPlay:
One of the biggest surprises was the announcement of CarPlay and Apple's intention to work with car manufacturers to have its software on the dashboard. Instead of having an Audi dashboard in your Audi car, there'll be an option to have an Apple designed dispaly instead (see below). Many people using CarPlay today will be familiar with the Apple design on their car's entertainment/radio screen, but taking over the entire dashboard, including the speedometer, is quite a new venture:

MacBook Air:
And lastly, the MacBook Air has had a complete re-design. This is Apple's biggest selling Mac and it now comes with the all new M2 chip and in some new colours.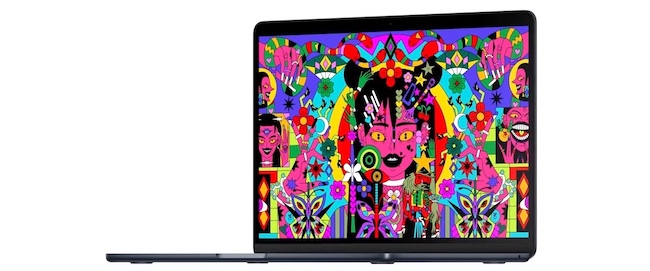 It also comes with some of the new Pro features, such as a MagSafe charger, bigger display, but is slightly lighter than the previous Air.
Although this was announced at this week's event, it won't be available to order until July.
Read more:
Check out this page for the full list of features in the new iOS 16:
macOS Ventura Preview:
New MacBook Air M2 model: