Tuesday, 12 September, 2017 Filed in:
Apple TV
|
Apple Watch
|
iOS
|
iPhone
|
macOS
|
tvOS
|
watchOS
Apple held an event this evening to launch a number of new products. Here is a quick update on what was announced:
The biggest news came with the iPhone. There will be two new ranges of iPhone-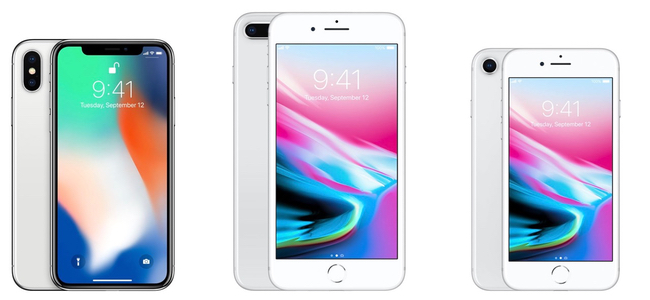 iPhone 8 and iPhone 8 Plus:
These new models will be the successors to the iPhone 7 and the iPhone 7 Plus. The main changes are the better camera, faster A11 chip and more storage included, starting at 64GB. The iPhone 8 can also be charged wirelessly- where you can place the phone on a mat-type device and it charges through the back of the phone. The new retina displays are "true-tone", which means they adjust depending on the light, which should help to make them easier to read in the sun!
Other changes include the new glass-back design and a new gold colour.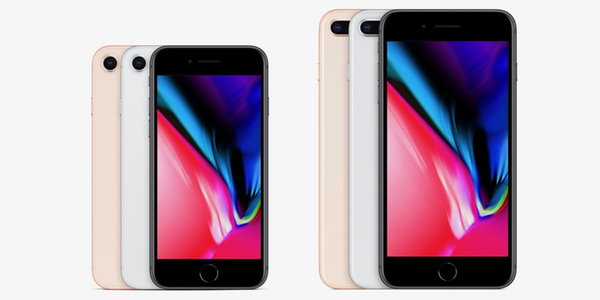 Overall the iPhone 8 is a steady, yearly improvement over the 7, if not revolutionary. The main selling points are the better camera and the extra speed.
Prices start at €829 / $699 (|iPhone 8) or €939 / $799 (iPhone 8 Plus)
The very revolutionary iPhone X ("ten") comes on the 10th anniversary of the original iPhone. This is a very different design, with the screen almost covering the entire front surface of the phone. There is no home button either, and the device unlocks using the new Face ID, which will scan the contours of your face when you look at it. According to Apple, Touch ID (fingerprint) has unique security of 1 in 50,000 people, whereas Face ID is at 1 in 1,000,000. Face ID projects 30,000 dots onto the surface of your face to ensure a high level of security and accuracy.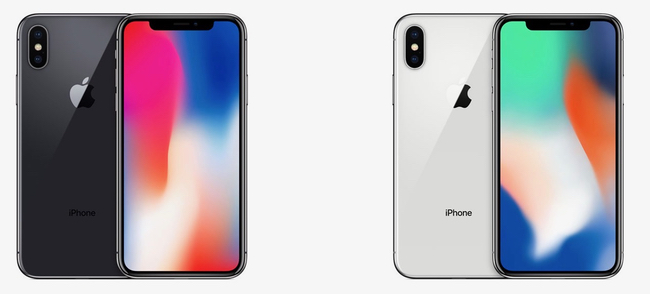 The facial recognition technology also extends to emojis! You can make a facial expression and turn it into your own emoji, called an animoji!
The new OLED screen is what Apple calls Super Retina, with better colours and more pixels per inch, making it the highest resolution screen Apple have produced.
The camera is also improved, with portrait mode photos available on both the front and rear cameras.The camera is also Augmented-Reality-ready, something Apple has bene pushing for new games and apps.
Overall a very new look for an iPhone and, combined with Face ID, it has many cutting-edge technologies packed in here.
Prices start at €1179 / $999 (this phone is not intended to be cheap- this is the flagship model)
The big change to this year's Apple Watch Series 3 is a version which comes with a mobile/cellular chip, meaning you could take a Watch out and still get calls, texts, use Maps and Siri. Apple announced that you can use Apple Music on the cellular Watch, so combined with Bluetooth headphones, the Watch will be a streaming music device. Great for people who like to go for long walks, run or cycle. No need to take your iPhone out to play music!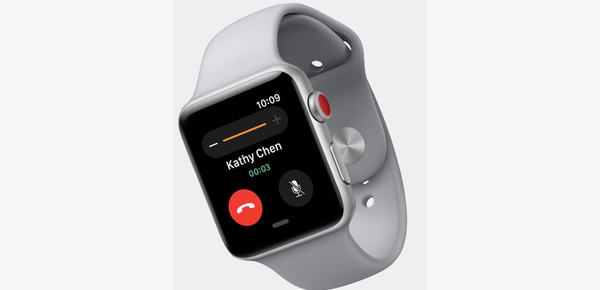 Only catch- the cellular version will not launch in Ireland just yet. Apple are likely to have to agree deals with local mobile companies, so expect this to arrive in the next few months. Adding your Watch to your data package is likely to add around €10 / $10 extra per month to your bill.
With what may seem to be a minor change to the Apple TV lineup, Apple announced the new Apple TV 4K, which can play high quality 4K movies. If you have a 4K TV this is big news as the quality will be quite dramatic. But you will need a 4K TV to get the most out of this.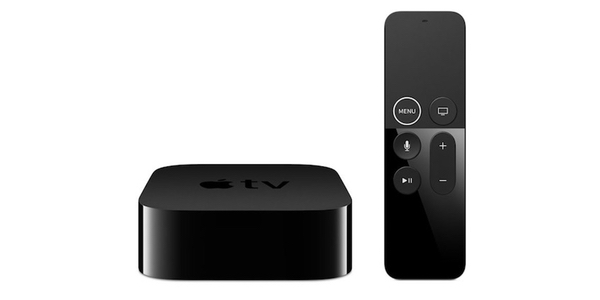 Apple have got the major studios on board and they will be selling and renting 4K movies. Amazon Prime is also coming to the Apple TV in the next few weeks.
A couple of dates for the diary:
September 19th: iOS 11 will be released for the iPad, iPhone and iPod touch
September 25th: macOS High Sierra will be released for the Mac
Both are free downloads- please backup your data first!