Thursday, 29 January, 2015 Filed in:
Tim Cook
I have been impressed by Tim Cook, long before he took over from Steve Jobs as CEO at Apple, In fact when we look back at his seventeen years at Apple, Cook has been responsible for much of the success.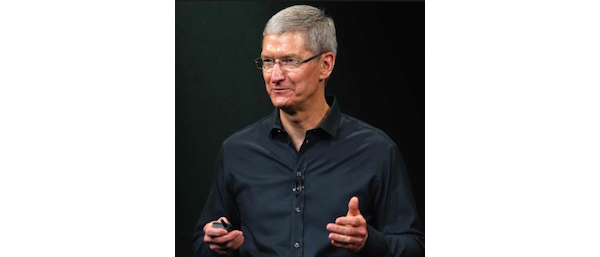 Nuts and Bolts: When Cook arrived at Apple in 1998, the company's supply-chain was a mess. It was Cook who worked on their supplier list and reforming how the company purchased components. One of the major challenges for a company such as Blackberry and Samsung in 2015 is how Apple have locked up the supply of essential components. Take the Touch ID fingerprint sensor on the iPhone and iPad; you can be sure that Samsung would like to have something equal to Touch ID, but they have locked in many of the parts required, making it hard for competitors to compete. Others have to settle to second best.
Focus: Steve Jobs mentioned this as a reason for Apple's revival on many occasions, but Tim Cook is the essence of focus. One of the ways that Apple makes such huge profits from their large revenue is that Cook has led the drive to eliminate waste and streamline expenditure. The company is notorious for driving a hard bargain with suppliers and his focus on detail means that Apple are not left with stockpiles of old products. Apple's supply chain is lean, something which is frequently mentioned at the financial analysts call at the end of each quarter. In the 90's, Apple were left with old Macs in the chain, most of which they could not sell. Today Apple is lean and supply is normally constrained, much to the frustration of many would-be buyers! Ask Amazon about being left with $170m Fire phones or Blackberry about their $1bn write-down. Apple tend to hit the 6 week mark on inventory- always selling manufactured products in that timeframe.
Leadership: although this will probably be proved one way or another over the next few years, Cook appears to have a great touch in placing people in the right posts. The press will quote John Browett who came from Dixons to head up Apple Retail; and then left within a few months. But most of the appointments have been good- with Cook's focus on trusting long-term Apple employees such as Craig Federighi, Jonny Ive and Eddie Cue. Cook is a team player, less interested in leading from the front, which was a trademark of Jobs' early years as Apple's CEO. Jobs' led the team-building towards the end of his leadership and Cook has embraced this role. He introduces keynotes at Apple events, but is happy to hand over to is team to make of the big announcements.
So when it comes to Apple's record breaking results, they can be traced back to the early days of Tim Cook at Apple and how he reformed Apple's supply chain and partner relationships, a model which has been the bedrock to the company's success in recent years.
Simon Spence/2015